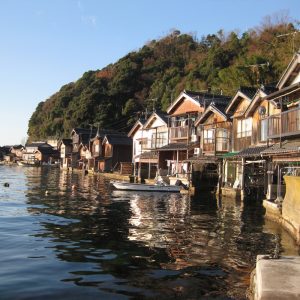 We are pleased to announce this opportunity, we are opening up direct route between Miyazu-Amanohashidate-Ine in a limited time in this summer. Don't miss this chance and escape from the crowd for a while. Enjoy your ride in the sea!
★Period of time:  Between 27th Jul ~31st Aug.  Saturday, Sunday & National holiday limited.
★Time table: Departure from Miyazu(9:50)~Amanohashidate(10:00)~Ine(10:50)~Inewanmeguri Hide(11:00)
Departure from Inewanmeguri Hide(14:50)~Ine(15:00)~Amanohashidate(15:50)~Miyazu(16:00)
※The boat ride will take about 1hour between Miyazu/Amanohashidate to Ine.
★Ticket fare: One way⇒ Adult 1500yen, Children 750yen        Round trip⇒ Adult 2700yen, Children 1350yen