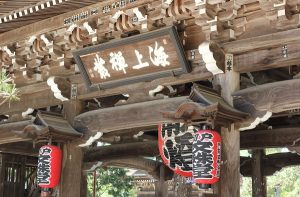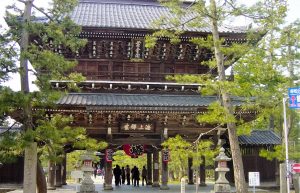 "HATSUMOUDE" ーis the first shrine visit of the New Year, one of the important part of Japanese culture.
Most of Japanese people visit a shrine during the first three days of January(we call these new year's three days "SANGANICHI" ).
We wish New Year's health, happiness, and so on… And at the shrine, most of visitors buy OMAMORIーgood luck charms, the others draw a OMIKUJI-fortune paper.
■At Amanohashidate area, these temples will open for HATSUMOUDE.
・Chionji Temple (5min walk from Amanohashidate train station)
   http://www.monjudo-chionji.jp/
・Motoise Kono Shrine (5min walk from Amanohashidate station→Take sightseeing boat→about 12min→Get off at "Ichinomiya" boat pier)
※From the beginning of new year(from 0:00AM), special presents (new year's special Vessel and Fortune Sweets) will be handed out for free only for the first 250 visitors.
https://www.motoise.jp/
■This is Chionji's OMIKUJIーfortune folding fan! After drawing OMIKUJI, many people tie it up to a tree.
Let's try to get "大吉(DAIKITI)", excellent luck!!