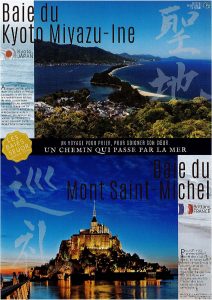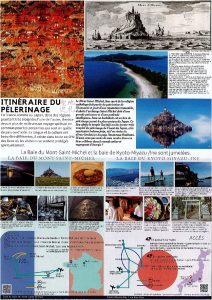 As we all know, " Mon Saint-Michel" is one of a famous world heritage in France where many tourists come from all over the world.
In 2018, Kyoto Miyazu/Ine bay became sister bay with Mon Saint-Michel!!
They are also members of  "MOST BEAUTIFUL BAY in the world"⇒https://world-bays.com/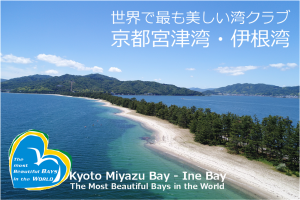 Kyoto Miyazu bay is located in northen side of Kyoto. It's famous for Amanohashidate sandbar which is ranked among Japan's three most scenic views. Because of it's shape, it is called "the bridge to the heaven".
Kyoto Ine bay is famous for "Funaya (Boat houses)". The first floor of Funaya is used as a boat garage and a workspace for fisherman. The second floor is used as a living space. There are about 230 Funayaa around Ine bay.
Kyoto miyazu/Ine bay and Mon Saint-Michel will corporate with each other for economic development and mutual benefit.